Commercial Janitorial Services
If you are standing on the crossroads thinking what reason you should have to look for a commercial janitorial service for your business or commercial setup then here is some insight on what you need to consider and how it can enhance your business capabilities. With a professional Commercial Janitorial service, you get to reap loads of benefits. Here are a few instances:
a) Direct benefit regarding costs – Corporate cleaning services
By hiring a cleaning service company or an agency that offers janitorial services you need not have to hire an in-house employee. You can outsource or subcontract such services to someone has good expertise in this domain. This way you can save on both costs and time.
b) Enhancing and maintaining the look and feel of office – Corporate cleaning services
If your office is kept clean and everything is in order on a daily basis, then people would enjoy working there. It also becomes a source of motivation for your employees since they would feel like working and becoming more productive.
c) Taking care of sanitation in restrooms – Corporate cleaning services
Professional and dependable janitorial services allow your restrooms to look good as new. Also, you have someone who can restock the toilet paper, manage clean hand towels, ensure cleanliness and place air fresheners at suitable places. Proper and effective sanitation is a must in your restrooms, and this can only be done if you have someone who can clean the toilets, floors, sinks, taps, mirrors, walls and more.
d) Going green – Corporate cleaning services
As an office owner, you need to ensure a safe and healthy environment for all. This can be done by reducing the number of chemicals at the workplace. Going green would mean to hire a janitorial service agency that believes in using chemical-free cleaning products which are safe and reliable.
e) Round the clock emergency cleaning services – Corporate cleaning services
You never know when there is a disaster in office and it needs immediate cleaning since an important client is coming to visit you. Competitive agencies which offer professional janitorial services would commit to round the clock emergency cleaning services so that your premises remain spick and span.
f) Window cleaning – Corporate cleaning services
The windows of your office need to be cleaned and polished so that anyone can see outside. Spotless windows also allow proper and adequate sunlight, and as a result, it also improves the energy levels of anyone in the office.
g) Pressure washing – Corporate cleaning services
Clean exteriors are a must for any office since it welcomes employees and clients as well as customers. Exteriors would include car parking, lawns, and sidewalks. A commercial agency that offers janitorial services would use pressure washing to wash away dirt and filth. They would also clean up the lawn and other green areas.
h) Day porter services – Corporate cleaning services
Regular visitors coming to your office may want access to common areas like the lobby, conference rooms, and cafeterias. Therefore, these places need to be clean always. This can happen if you have a Commercial Janitorial service that offers day porter services.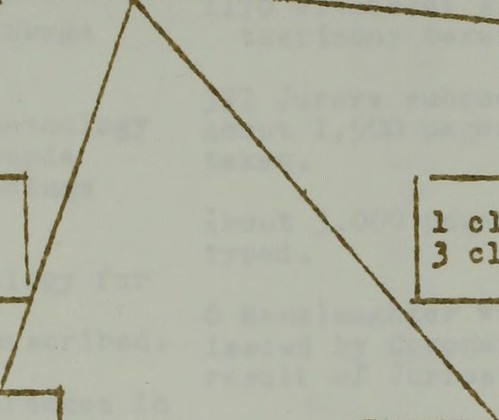 How Much Should I Charge For My Commercial Cleaning Services?
Sick of coming down on the flooring as well as scrubbing up? For the majority of people running their very own service, this is not exactly the part of the task they enjoy ideal. The majority of folks also don't like coming in a hr early or staying an hour late to move, dust as well as run that foul-smelling blue stuff via the commode a time or two.That's why we work with commercial janitorial solutions. Not only does it conserve you from doing the grunt work yourself, it likewise places the work in the hands of professionals. Besides, many of us aren't born cleaners.Make Those Floors Shine!The most significant cleansing frustration, whether it's a little closet-sized workplace or a 15-story skyscraper, is floors. Flooring maintenance is most likely 50% of your cleaning problem, as well as brushing up for 10 minutes just isn't going to get it done.A business janitorial solution will handle all your floor upkeep needs, from sweeping as well as wiping to waxing and also buffing. They have the most up to date equipment as well as chemicals on the marketplace, as well as they can do your rug cleaning and pressure washing also. Very few people can pay for to equip up on the gear you require to eliminate these tough stains as well as blemishes.When The Windows Transform Brown ... Window cleansing is one more major janitorial obligation a lot of us don't wish to handle by ourselves. If you've ever cleansed your very own home windows, you recognize exactly how tough it is to get it perfect and not leave a big smudge that claims, "Nice shot". These services can do your home windows flawlessly using the most recent strategies and also equipment.It's The Little Details That Truly MatterWindows and also floors are the largest and also most visible issues, however there are lots of tiny information that the majority of us never ever trouble with cleaning. One example is your vents. If you do not clean your air conditioning and home heating vents, you are welcoming every toxic substance and also contaminant right into your work room for employees and customers to enjoy.Dusting is another small issue. The majority of us can run a duster over the workdesks and surface areas, yet you actually need somebody with the modern dirt removal tools to obtain it all. There are likewise the high surfaces which are most susceptible to dust, as well as which you don't wish to climb on chairs to do yourself.Odor elimination is an especially tricky issue if you're not an expert cleaner. Where is that smell coming from? I do not understand, but it stinks and also your consumers may favor the nicer smelling put the road. Smell removal is finest delegated a specialist.There are a lot more tiny details that an industrial janitorial service can help you with like wall washing, upholstery cleaning as well as mold and mildew prevention. These little details are what make the distinction between a tidy office and an office that is gleaming each morning when you enter work.Hiring a business janitorial service is an action in building your business. For each small company owner, there comes a day when they choose they've had enough of mopping and scrubbing, as well as they can shell out a couple of dollars to have someone else do it. Find an industrial janitorial service in your area, as well as leave the grunt work to the pros.
Call Us Today! 651-333-4209
821 Raymond Ave # D, St Paul, MN 55114